What type of investor are you?
Justwealth takes a goals-based approach to portfolio construction. We recognize and appreciate that the objectives and preferences of investors can be diverse, and we will take the time to make sure every account is structured in a way that makes sense for you.
Creating portfolios for every stage of your life
We screen through hundreds of ETFs, and use 50 ETFs from 9 different providers. We can accommodate both taxable and non-taxable portfolios denominated in either Canadian or U.S dollars. The result is that Justwealth offers over 70 different portfolios which are engineered to either grow your wealth, generate income, or preserve your wealth.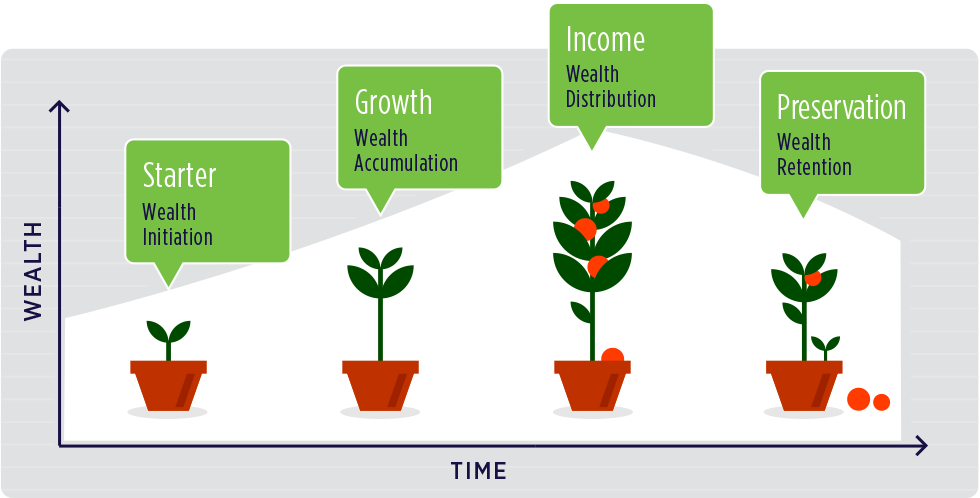 Meeting your needs through account-specific portfolios.
Your Personal Portfolio Manager will work with you to assess, build and monitor an ETF portfolio that has been optimized to meet your specific investment objective.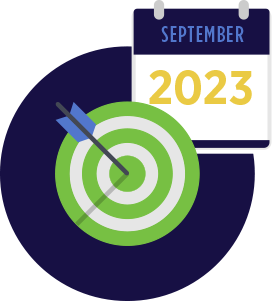 Portfolios for education savings
For Registered Education Savings Plan (RESP) accounts, we are able to offer our innovative Target Date Portfolios: a unique solution that transforms itself automatically over time, eventually "maturing" in the year that your child will begin post-secondary education.
For more information on RESPs and Justwealth's Target Date Portfolios, please download The Justwealth Guide to Registered Education Savings Plans.
Learn More
Portfolios for taxable investments
Non-registered investments may have taxable implications in any calendar year. Managing the taxes payable on your investments effectively can have a dramatic impact on wealth accumulation over time. In addition to offering our strategically tax-efficient portfolios, we work with our clients on annual tax loss harvesting strategies and are always mindful of the taxable implications of transactions in your portfolio. Investment management fees paid to Justwealth for taxable portfolios are tax deductible.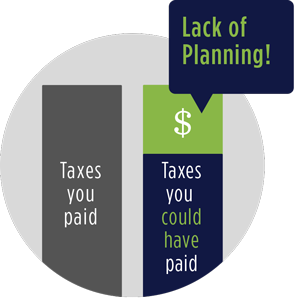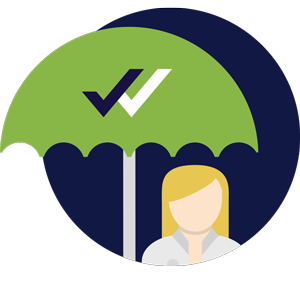 Portfolios for tax-sheltered accounts
RRSPs, TFSAs, RRIFs and other tax-sheltered accounts are versatile and effective options to help manage your wealth. We maintain a variety of tax-sheltered portfolio options to help you achieve your investment objectives whether they are specific to an account, or part of an overall wealth strategy.
Portfolios for home savings
Introduced by the federal government in 2022,The First Home Savings Account (FHSA) is a tax-free savings plan that can help you save for the purchase of your first home. We can offer portfolios that best match up to the anticipated timing for the purchase of your first home.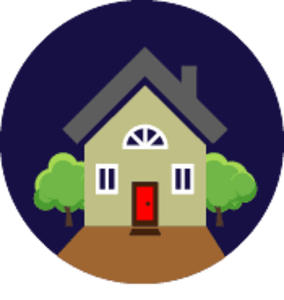 Rebalancing and ongoing management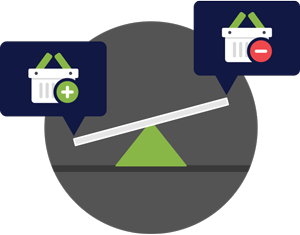 We monitor
every
account daily, ensuring that your investments are always managed properly and according to the guidelines specified in your Investment Policy Statement. In the rapidly evolving world of ETFs, we constantly search for new ideas for our portfolios that can enhance returns, reduce risk or lower your fees. If a life-changing event occurs, we stand ready to re-evaluate your investments and account structures.