Meet your Justwealth team
Justwealth has assembled a team of financial experts passionate about making the investing experience better for every Canadian.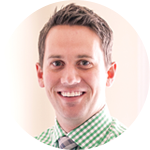 Andrew Kirkland, CFP, CIM

President
Andrew is an experienced investment professional who has an unwavering passion for investing, financial planning, and making things right for his clients. Over the last 15 years, Andrew assumed roles of increasing responsibility at one of Canada's largest independent asset managers in the areas of client servicing, operations and business development. Andrew obtained his education from the University of Guelph-Humber where he earned a Bachelor of Business Administration. Andrew holds the Certified Financial Planner (CFP) and Chartered Investment Manager designations (CIM).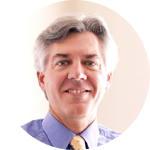 James Gauthier, MBA, CFA

Chief Investment Officer
James is a highly regarded asset allocator who for nearly 20 years has devised some of the most innovative and sophisticated asset allocation policies for institutions, high net worth clients, and large wrap programs in Canada. James obtained his education from McMaster University where he earned a Bachelor of Science in Mathematics and also completed his MBA in Finance. After graduation, James returned to McMaster where he served as a Sessional Lecturer for undergraduate students for a number of years. James is a member of the Toronto CFA Society and holds the CFA designation.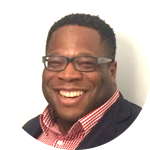 Richard Burton-Williams, MBA
Head of Justwealth Institutional
Richard's background in investment banking and consulting includes 15 years of advisory, client-service, finance, strategy and deal-making experience within Canada, the U.S. and internationally. Richard holds a Masters of Business Administration from the University of Chicago Booth School of Business and a Bachelor of Commerce from McGill University, both with a concentration in Finance.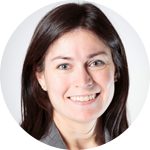 Isobel Russell
Head of Operations
Isobel is a friendly and dedicated financial professional with 16 years of experience in the financial services industry having worked for a major Canadian bank and one of the largest independent investment management firms worldwide. Isobel takes great pride in keeping clients happy and getting the job done quickly and efficiently. Isobel obtained her Bachelor of Arts from Queen's University.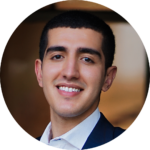 Abdennour Aissaoui, MEng
Chief Technology Officer
Abdennour is an innovative and analytical individual, passionate about both technology and investing. Over the past five years, Abdennour has held a variety of technical roles with several institutions within the investment management industry. Abdennour obtained a Master's degree in Engineering from the University of Toronto, where he also completed his undergraduate degree in Business Administration, specializing in finance with a minor in computer science.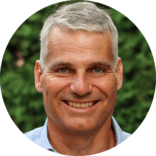 Max Farley, MBA
Head of Marketing
Max is a confident and innovative marketer with over 20 years of experience providing solutions in the automotive, vehicle financing, and banking fields, on both the client and agency sides of the desk. Following his Bachelor of Arts at Western University, Max completed an MBA at McMaster University, majoring in the Management of Innovation and New Technology.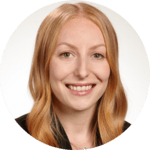 Danielle Brown, CFP, CFA
Financial Planner
Danielle is an investment and financial planning professional with a passion for helping clients. She has nearly ten years of industry experience including working at one of Canada's largest banks and an independent investment management firm. Danielle obtained her Honours Bachelor of Business Administration from Wilfrid Laurier University. She holds both Chartered Financial Analyst (CFA) and Certified Financial Planner (CFP) designations.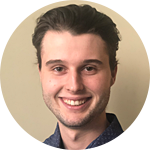 Brett Thode
Investment Analyst
Brett is a recent university graduate with an aptitude for quantitative and statistical analysis. Brett is an active contributor to the investment, compliance, and marketing operations of Justwealth. Prior to joining Justwealth, Brett provided statistical analysis for a major North American consumer products manufacturer. Brett earned his Bachelor of Science in Mathematics at Queen's University.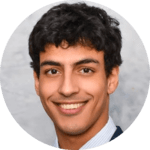 Ahmed Elzayat
Operations Analyst
Ahmed is an analytical and technical individual, with an aptitude for growth and development. Over the past 4 years, Ahmed has acquired several roles across the Financial Industry, in both the public and private sectors. This included the likes of major banks and corporations. Ahmed contributes to all aspects of operations such as client management, data management, compliance, and investment. Ahmed recently graduated from the University of Toronto with a HBA specializing in Economics and Political science.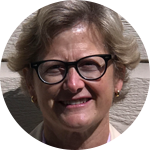 Cathy Tuckwell, CFA
Compliance Consultant
Cathy's experience in over 25 years in the investment management industry includes portfolio management, operations and compliance. Her experience comes from both small and large firms serving institutional, pension, estates and trusts, and high net worth individuals. Cathy served as the Chair of the Compliance Network of the Portfolio Management Association of Canada for a number of years. In addition to working with Justwealth, Cathy also volunteers on Lakehead University's Board of Governors. She has a Bachelor of Arts (Economics) from the University of Alberta, is a CFA Charterholder and is a member of the CFA Society Toronto.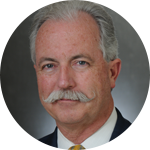 Pat Bolland
Senior Consultant
Pat Bolland has been in the investment industry for more than 4 decades. Pat started work on the floor of the Toronto Stock Exchange as a phone clerk for McLeod Young Weir. Over a decade he progressed through retail and institutional sales to help take MYW to a leadership position on Bay Street. Pat spent the next 25 years in media; as TV-host at BNN and SNN; on-air business editor at CNBC and CBC; radio host on CFRB; and writer for Moneysense, Sun Media and AOL. Despite all his media, business and sport ties he still gets stopped on the street, usually by someone who states … "You're the guy with the 'stache'!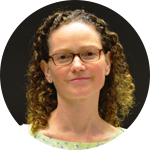 Lisa Kramer, PHD
Special Advisor
Lisa is a Professor of Finance at the University of Toronto. Lisa conducts interdisciplinary work in the field of behavioural finance, blending psychology and economics to study markets and financial decision making. She also has interests in neuroeconomics, investments, market seasonality, human decisions, mood, and emotions. Her research has appeared in economics, finance, and psychology journals, and has been extensively profiled in the press, including The Wall Street Journal, Bloomberg Business, Business Week, and Time. Lisa received her Ph.D. from the University of British Columbia.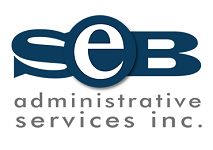 SEB Administrative Services Inc.
SEB Administrative Services Inc. ("SEB Admin"), is a technology company that designs and develops cloud-enabled products and services for improved benefits administration. SEB Admin's FlexPlus™ solutions can transform back-office processes and offer a sleek, automated experience for plan members. SEB Admin's experienced client teams can pinpoint customer needs and create realistic solutions based on industry best practices. SEB Administrative Services, Inc., is a subsidiary of Smart Employee Benefits Inc., (TSXV: SEB).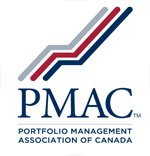 Portfolio Management Association of Canada
Established in 1952, the Portfolio Management Association of Canada (PMAC) is a forum for Portfolio Management firms to share best practices and industry knowledge. Over the years, the Association has evolved to be an active voice in Ottawa and with provincial securities commissions on issues that impact investors and their investment managers. PMAC currently represents over 240 portfolio management firms who collectively manage more than $1.5 trillion of assets on behalf of pension plans, foundations, non-profit organizations, institutions and high net worth investors.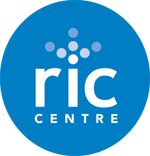 RIC Centre
As the Entrepreneur and Innovation Hub for Mississauga, Brampton and Caledon, co-located with industry partners Xerox Research Centre of Canada and GreenCentre Canada, the RIC Centre offers a comprehensive range of support services to entrepreneurs, including mentorship and advisory services, hands-on workshops and networking events. Utilizing the expertise of RICC's Entrepreneurs in Residence, Justwealth receives unparalleled professional guidance every step of the way. RIC Centre is a not-for-profit organization working to support innovative businesses within the Ontario Network of Entrepreneurs.