An effective and efficient process that brings high quality investment management directly to you.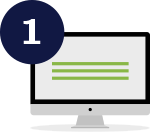 Tell us about yourself
After we learn about your investment objectives, we can recommend a portfolio that is designed to meet your needs.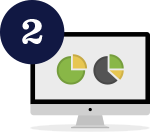 Invest
Once your account has been set up and funded, your Personal Portfolio Manager will promptly invest the funds in the ETFs in your portfolio.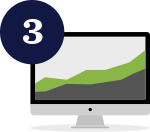 Keep in touch!
Let us take care of the day-to-day attention that your portfolio requires.  We stand ready to modify or adapt your portfolio as your financial needs change.
Traditional investing: Expensive and inefficient
The traditional investment process involves a series of middlemen, adding layers of costs, bureaucracy and conflicts of interest.

Justwealth: Low-cost, personalized portfolio management
Justwealth cuts out unnecessary middlemen, making your portfolio more efficient and keeping more of your money working for you.

Account types available
Justwealth is able to administer accounts for individuals, joint account holders, corporations and group savings plans.