Accounting Marketplace
Few things in life are guaranteed, but paying tax is one of them. With regular changes to taxation rules, it's helpful to have a qualified professional on your side to help you properly file your tax reporting for individuals or corporations.

BDO Canada

Main Contact: Justin Mastrangelo, CPA, CA
Business Name: BDO Canada
Region Served: Burlington, Ontario
Service Delivery Method: Email/Online
Email: jmastrangelo@bdo.ca
Phone: 905.639.9500
Website:  BDO Canada
JanineRogan.com

Main Contact: Janine Rogan, CPA
Business Name: JanineRogan.com
Region Served: Alberta
Service Delivery Method: Email/Online, In-Person, Phone
Email: hello@janinerogan.com
Phone: 780.934.3954
Website: JanineRogan.com
Milek Consulting Inc.
Main Contact: Elliott Milek, CPA, EA
The Wellth Company

Main Contact: Lisa Zamparo, CPA
Virtual Accountant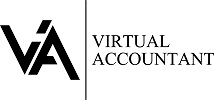 Main Contact: Harrison White, CPA, CA
Sign-up to become listed as a service provider in Justwealth's Financial Marketplace
Have a question? Call us at 1.866.407.JUST